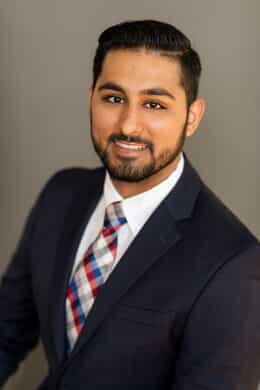 The first case of COVID-19 in the United States was reported on January 21, 2020. As the days progressed, the news of this deadly virus spreading throughout the country like wildfire changed the course of our daily lives in ways we could have never imagined. While it is tough for families who are dealing with this change in one household, it is even tougher to be doing that between two. The challenges parents are facing on how to comply and/or follow the schedule as per their parenting plan seem more difficult when there is so much uncertainty with the virus and how it spreads, how people can contract it, and what we can do to protect our loved one from contracting it.
Unfortunately, there is no simple answer on what parents should be doing with regards to child custody and timeshare during this time, however, the following are ways each parent can ensure that they are making decision with the best interest of their child(ren) in mind:
BE MINDFUL. Be honest about the seriousness of the pandemic but maintain a calm attitude and convey to your children your belief that everything will return to normal in time. Avoid making careless comments in front of the children and exposing them to endless media coverage intended for adults . . . [b]ut, at the same time, encourage your children to ask questions and express their concerns and answer them truthfully at a level that is age-appropriate.
BE COMPLIANT. Be compliant with court orders and custody agreements. As much as possible, try to avoid reinventing the wheel despite the unusual circumstances. The custody agreement or court order exists to prevent endless haggling over the details of timesharing. In some jurisdictions there are even standing orders mandating that, if schools are closed, custody agreements should remain in force as though school were still in session.
BE CREATIVE. Plans will inevitably have to change. Encourage closeness with the parent who is not going to see the child through shared books, movies, games and FaceTime or Skype.
BE TRANSPARENT. Provide honest information to your co-parent about any suspected or confirmed exposure to the virus, and try to agree on what steps each of you will take to protect the child from exposure. Certainly, both parents should be informed at once if the child is exhibiting any possible symptoms of the virus.
BE UNDERSTANDING. Adversity can become an opportunity for parents to come together and focus on what is best for the child. For many children, the strange days of the pandemic will leave vivid memories. It's important for every child to know and remember that both parents did everything they could to explain what was happening and to keep their child safe.
Most importantly, make sure you communicate with you co-parent and be as transparent as possible. Communication during this time will alleviate, and in many cases, resolve any dispute between you and your co parent. Unfortunately, it is inevitable that there will come a time when complying with the parenting plan will become difficult and it is best that you contact a legal professional, like a family law attorney, and parenting experts to help you navigate through these uncertain times.
At Autumn Beck Blackledge, PLLC, our family law attorneys are passionate about helping our clients navigate through the toughest issues.
For any questions on what to do during COVID-19, call our firm at (850) 404-7263 or contact us online.
Source: American Academy of Matrimonial Lawyers (AAML) Guidelines https://cdn.ymaws.com/aaml.org/resource/resmgr/newsletter/2020/03_2020/aaml-afcc-covid19-guidelines.pdf